Taking the Geekiness Out of Web Design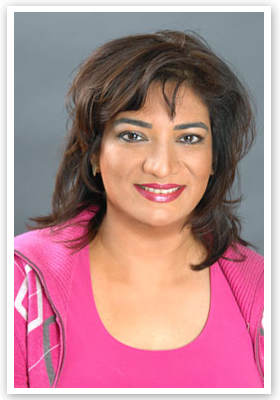 Hi, I'm Nina Menezes, a professional web designer, and owner of InterDream Designs. I specialize in small business website design for women, but can create exciting, revenue generating sites as well. I graduated with a degree in website design, but my education didn't stop there. The nature of online marketing changes almost weekly, and to keep up, I'm constantly attending workshops and seminars to learn the latest trends. This means that you'll always get up-to-date know-how and state-of-the-art services when we create your next website.
I'll take the time to explain - in simple language - what you need to know about your Website design. I'll also listen to your ideas and feedback too. It's your website, and we're going to get it done the way you want it.
Why You Will Like Working with Me
Because I'm easy to work with and I know my stuff. I can develop a website in record time, and I stay with the project until you're completely satisfied. Every site I design is unique and reflects the personality of its owner. My years of web design experience allow me to capture who you truly are, and bring that out on your site. When we get together for your next web design project, I'll need to know what the purpose of your website is and other aspects that'll shape the design. Next, I'll focus on providing a solution that will meet your website design goals. You will not only have a good-looking site, but a site that works well.
A Web Design Company for Women in Small Business
Nina's Web page for Edge Associated was very professional and thorough. As a website developer, Nina is very patient - she listened well to ensure our needs and changes were met. She worked at all hours of the night to ensure she met our deadline as close as possible within a short time frame.

Nina is a quick worker whose creative talent as a website developer is very evident. Most importantly, Nina is a people person and very easy to get along with and very flexible. It's no doubt why she is such a success, as my experience is that she puts other people's needs first and makes sure to walk in their shoes!! Her work went way beyond my expectations. She is extremely dedicated and has a very warm heart that brightens any day! Thank you Nina.
InterDream Designs is a Web design company that understands what women in small business need. We offer complete web design services, including website design and development, ecommerce website design, website hosting and search engine optimization.
Whether you need a website or e-commerce business site designed from the ground up, or want to add a fresh look with improved functionality to your existing website, I can take care of it.
What's more, I'll work together with you to help increase sales through your website. With hundreds of business site designs under my belt, I know what branding strategies work and how to make your online business profitable.
Find out if my services are a good match for your needs. Give me a call, or email me at nina@interdream-designs.com today, for a consultation. Or to view a sample of my web design services, check out my portfolio of small business websites for women.