Are you a female entrepreneur who's ready to take your business to the next level?
At InterDream Designs, we specialize in brand strategy and brand management. It's precisely what you need to elevate your venture, boost recognition and drive sales!
What is Brand Identity?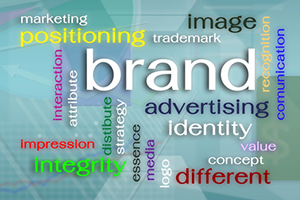 We're all familiar with terms like 'corporate branding', but what is brand identity?
Brand identity by definition is an essential element of any company or product's image. A brand identity is another term for the personality of a company, product or a suite of service offerings. In fact, brand identity is commonly referred to as brand personality.
Brand identity is the essence of the brand --- the ideas and images that come to mind; the feeling you get when thinking of a brand, and even the philosophy or mission that you associate with the brand.
Many different factors and components affect and influence brand. The brand architecture is comprised of a diverse range of elements, from the brand logo and graphics, to the website design and user experience, to the advertisements and commercials, product packaging, website content, social media interactions and so much more.
Why is Brand Management Important?
The proper development and management of a brand's personality and identity is vital for the growth of a company.
In the same way a person with a bland personality is easily forgettable, so is a brand with a bland personality. Brands must be recognizable and memorable in order to succeed. A brand manager will help you to achieve these goals, while putting your brand in front of your target audience using effective brand positioning.
What is Brand Positioning?
Once you've formed a robust and distinctive brand identity, it's time to take the next step in effective brand management: effective brand positioning.
A brand architecture is designed in a manner that revolves around the target audience. The brand architecture must allow for the establishment of a connection with the target audience. So if you're attempting to connect with a young, hip, tech-savvy crowd, then you'll want to create a brand image that appeals to this demographic. It must be presented in a manner that resonates with those audience members. For instance, the brand may be presented as a solution to a problem or the source of an experience.
Then, that brand positioning must align with the audience you're targeting. For instance, if you're seeking to market a tech gadget brand to a tech-savvy demographic, it would be wise to focus on social media, web-based promotions and other technology-centric components in your brand campaign, rather than utilizing more traditional print marketing.
With this approach, you'll be well on your way to developing a robust brand presence! If you're ready to build your brand, turn to the experts at InterDream Designs! We invite you to view our online portfolio to view examples of our brand building work, along with website design and our other service offerings.