Website Development for Small Business Owners Puts You On the Right Path
Getting From Point A to Point B…
Creating a site that accomplishes all your goals takes much more than slapping some pretty pictures on a web page. Design and development that result in success for your woman-owned small business require planning and precision, because every element must work in harmony.
Did you know…
• the colors you choose have a direct impact on your branding?
• the copy (text) is a primary element in ranking high with the search engines?
• complicated shopping carts can cause visitors to give up and leave your site without buying?
• unattractive and unprofessional web page design can raise suspicion in your site visitors?
These are just a few examples. As you can see, Web site design for small business owners can be complicated. Every step on the path must be taken in the right order, using the right information or your outcome will be sorely lacking.
A quality website is more than just great design and layout. We focus on creating great looking websites that actually get results for our clients in the form of more traffic and sales!

Website Development for Small Business Success
This is precisely why InterDream Designs takes time to create a customized plan of action before ever starting the Website design. For small business owners, the expense of doing things over again simply isn't acceptable. For women, time is a precious resource that can't be wasted. We take the concerns of women business owners very seriously. That's why the initial planning phase is vital.
During this phase, we'll work together to outline your goals for:
With a detailed roadmap in hand, we can then move forward to create a site that does what you want it to do, says what you need it to say and works to bring in more customers. You can see some past successes in our online portfolio.
Ready In 3 Weeks or It's FREE!
Don't forget, all small business website design projects are ready in 3 weeks or they are absolutely free!
Contact us today and let's discuss the many ways your site can work to make your business life easier. With professional web page design created for women by women, you can trust that your vision will quickly become a reality.
·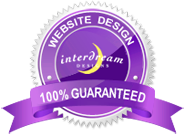 Confused About How To Get More People To Visit Your Website?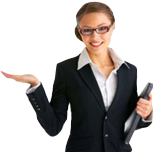 It can be so frustrating!
You spend a fortune building your website, and you set up your Facebook page… then you wait… and you wait! Months later, you are still waiting for the crowds to flock to your site and buy from you.
We Can Help!
We work with many businesses just like yours and help them get sales 24 hours a day. That is exactly what having an online business is supposed to do. We do it for them and we can do it for you too.
So why not give us a call today for a friendly, no-obligation chat and find out what we can do for your business.
TEL : 416-250-1380
Don't put it off. Call us today. You will be so glad that you did.
What Clients Say
"Nina's stellar creativity as a web designer was nothing short of phenomenal as evident in the ingenious design concepts presented throughout the term of the project. We were simply amazed with the special touches she added within our own website's revision, as if it were simply a "work of art"."
- Brenda Lopez, Affluent Bride
"Nina is divinely talented with exquisite style and flair, following her deepest intuition and connection. She has blessed me with a great design. She delivers what she promises with tier one results!"
Elizabeth Lengyel
People Coach
Guelph, Ontario, Canada
"Nina, thank you for making such a daunting task into such a wonderful experience.  Your step-by-step guidance along with your patience and creativity have resulted in a website that captures the essence of who I am and the message I want to convey to the world;  all without me ever actually having the pleasure of meeting you in person. "
With gratitude,
Elaine Turner
Pawsitive Connections
Newmarket, Ontario, Canada
"Nina's skill and creativity in web design is only surpassed by her patience and mentoring. As "Social Media Newbies," we had no idea how or where to begin in launching our Gem Health Care Halton website. Nina took us by the hand and guided us through the process with dignity intact! Our new website is clean, easy to manoeuvre, and showcases what we do and who were are. We will work with her again!"
Ginger Quinn
Gem Health Care Halton
Oakville, Canada