- Does your current site seem somewhat limited or plain when compared to those of your competitors?
- Is it preventing you from meeting your online marketing objectives?
- Would you like a webpage that offers you increased functionality?
Then, it is time that you invest in website redesign.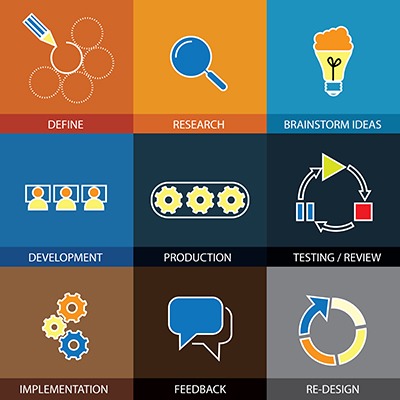 Our company is a specialist in website redesign services. We have been redesigning all sorts of websites over the past few years, and we can safely say that our clients were satisfied with their site's makeover, and with the results they achieved thanks to it. In fact many have commented on an increase in web traffic as well as sales. Would you like to benefit as well? Then let us outline in more detail how we can help you.
How are you going to gain by hiring us?
- We understand branding and marketing aspects, and we will do our best to offer you a good solution for your website.
- We have a team of people who are not only professional, but also passionate about what they do.
- The design we will propose for you will be personalized according to your specific preferences.
- We will offer you multiple design prototypes so that you will be able to choose one that you really like.
- Your website will have a totally new look that is engaging and captivating, and it will surely leave an imprint on a visitor's mind.
- You will notice a considerable increase in web traffic, lead generation and eventually in sales as well.
- The site will be SEO friendly as we place a great deal of importance on SEO techniques. In fact we have plenty of experience on SEO techniques and we will utilize the most appropriate ones for your site.
- One thing that you will surely love is the fact that we offer a money-back guarantee. So if you are not satisfied with the site that we designed for you, we will offer you a refund. This is because we want to be totally sure that you get the utmost satisfaction from your new webpage.
Why should you invest in a Website Makeover?

Some people do not totally appreciate the importance of having a good site. However, an effective online presence can practically be considered as the lifeline of a business in these days of globalization and e-commerce.
Others, who already have a webpage, may feel that as long as they have a site, then that's it. They do not have to maintain it, or update it that often. Moreover, they think that there is no need for any change or redesign because what they have will suffice. However, think about it like this – do you always leave your shop painted in the same color? Do you always leave the same wallpaper on your computer screen? Do you always retain the same shop window display? Certainly not! Then, your site needs a face-lift from time to time. A website redesign will practically be like a breath of fresh air for whoever visits your site. You are surely well aware of the fact that technology constantly changes and improves. There have been huge advancements since your webpage was first built. Besides, your business must have changed as well in the meantime. As a result, your business goals and needs will have changed as well. Your site will need to be redesigned so as to cater for those changes and fulfill your new goals and strategies. You will also be able to benefit from new functionality.
As we are talking of changes, there will also have been some changes in your target audiences as well. These may have changed in their preferences and needs. So you need to target them more specifically thanks to a newly designed webpage.
So all in all a website redesign will enable you to keep up with trends and changes. It is also one way to keep up with your competitors, and to try to surpass them too.
How will we deal with your website redesign?
A consultation is carried out with the client where we will discuss key issues with the current website. Some things can be retained, while other will need to be removed and/or changed. We will focus on all the areas that need improvements so as to make them much better.
What will a website redesign service consist of?
Your webpage's design needs to be formulated in a way that it achieves your online marketing goals, while being functional and aesthetically pleasing too. When we start to redesign a site we take three main things into account:
1. We have to impress visitors.
2. We have to create a seamless and pleasant user experience.
3. We need to increase leads.
Thus, usability and conversion rates are key goals. We utilize a strategic marketing approach to design your webpage in a way that your visitors will be impressed with the professional design, and they will be engaged with the compelling and strategically placed content. Then and only then will these visitors be converted into leads. This will ultimately translate into an increase in revenue for your business.