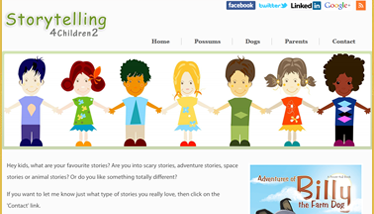 If your blog is going to represent you and your brand, then clearly a standard free template is simply not going to cut it! Impress your readers with a customized WordPress theme that totally matches your website, carrying your strong message through to each and every page.
Our WordPress customization services will ensure that the online identity you worked so hard to build on your website carries over to your blog. Our WordPress blog customization magic can take a WordPress template of your choosing and tweak it so it matches your website perfectly. Want functionality? We can also install all the necessary plugins to add premium functionality and features to your blog. WordPress is known for its amazing plugins.
Get useful features like: RSS widgets, spam filters, and tags for better search engine optimization.
InterDream Designs is owned and operated by a female entrepreneur just like you! There is no challenge too big and no job too small, we just love helping women build up their businesses. Every design is completely unique, with tweaks and perks we dream up just for you. Leave the web design to us so that you can focus all of your energy on running your business.
Don't Leave Them Wondering Who You Are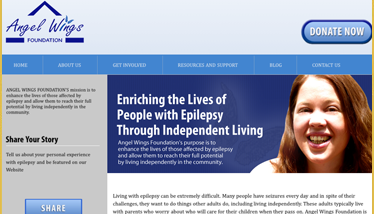 Do you feel like your blog is getting lost in the wide and vast pool of the internet? You're not alone, and you're not wrong. The internet is HUGE and there are quite a few people out there trying to attract the same customers as you. That's why branding is so very important, to help you get attention and stand out! InterDream Designs can help you get the maximum brand exposure possible through a customized WordPress blog design.
People should know and remember who you are from your branding, but that simply isn't possible if your look and message differ from page to page. Get one cohesive design with set color scheme and a prominent logo to help tie your website and blog together.

What Message Are You Sending with your Blog?
Did you know that it takes the average person only about 10 seconds to decide if they're going to stay on your page or quickly click off to the next site? Just 10 short seconds, that's all the time you get to make a heck of an impression!
If your WordPress blog is cluttered, disorganized and bland looking then there is no way you're going to attract loyal readers. Make sure you have a professional, clean blog design that shows you care about your business.
Is Your Blog Responsive?
No, we're not measuring your blog's natural reflexes; responsive design is a technical term that means "looks just a super on a mobile device!" These days, it's safe to bet that a fair percentage of your readers will be using their cell phones or tablets to access your website. Make sure you are giving them a positive mobile experience or they won't be coming back! InterDream Designs knows a thing or two about responsive design, so making your blog mobile-ready will be no problem! We take on all the technical details so that you don't have to worry about a thing! We will deliver you a fresh, branded blog design that looks great no matter what devices it's being viewed on.
Yea – But What Else Can You Do For Me?
Once you have your website and blog just the way you want them, the possibilities to our partnership are endless! We love helping women with small businesses get their revenues rolling! We can help you with shopping carts, content management, search engine optimization, graphic design, newsletters and a whole lot more. We can even hook you up with some hosting space to store everything on. It's what we do.

Contact us today for your custom WordPress blog and start blogging today!
Don't want to be bothered with updating your WordPress website? We can do it for you. Ask about our Website Maintenance Services!.