Tradition suggests that men tend to be hunters while women tend to be nurturers and this tradition has more to do with Websites than you might think.
What women want vs. what men want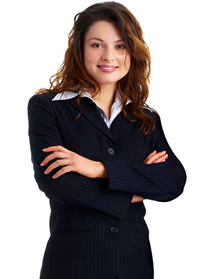 In many ways Websites geared towards men and women mirror their print magazine counterparts. Many men's magazines focus on cars, technology and gadgets while women's magazines focus on beauty, relationships and nature.
In the online world appealing to women's interests and wants is much different than a man's. When creating a Web site that targets women, you should keep in mind that most women are looking for more than just information. They're looking for the person behind the Web site.
Women want to know who the person is and if they can be trusted, while men are more concerned with the nuts and bolts of the site and what they can get out of it.
Give 'em someone they can trust
When you target women, give them your core message up front. Tell them what your business or service is about and how it can benefit them. Personal testimonials are important because they show you as being a real person who is trustworthy and has their best interests in mind.
If your target market is primarily women, you would do well to set up your site more like a community than a fact sheet. Creating a forum is one way to develop community as is adding comments from women who have used your site and found it to be worthwhile.
Quick information is best
Men are also happy pouring over large amounts of data. However, women prefer information to be to the point rather than long winded. It's not that women can't interpret large chunks of information, rather they respond better to quick and timely content. In addition, many women are juggling family and careers so their time to scan tons of information is limited.
Another important point to remember is that women do not like being sold to. Don't use information simply as a tool to get them to buy something. That's the easiest way to abuse the trust they put in you and your products and services.
A sale should be a natural reaction inspired by good, honest content.
Unless you're dealing with women in a specific field of technology, it's best to avoid technical jargon. Your content needs to be clear and simple with easy to understand language.
Why is credibility so important?
As mentioned earlier testimonials, are great. Women really value credible information and resources that can be backed up. Don't just try to sell them your product or service, let them know how it can make their life easier and show them examples that include others just like them who are satisfied.
Marketing specifically to women is easy if you follow some simple advice. Honesty is the best policy. If you're genuinely interested in making their lives better, let that show through in your content and you'll do just fine.