Getting From Point A to Point B…
Creating a site that accomplishes all your goals takes much more than slapping some pretty pictures on a web page. Design and development that result in success for your woman-owned small business require planning and precision, because every element must work in harmony.
Did you know…
• the colors you choose have a direct impact on your branding?
• the copy (text) is a primary element in ranking high with the search engines?
• complicated shopping carts can cause visitors to give up and leave your site without buying?
• unattractive and unprofessional web page design can raise suspicion in your site visitors?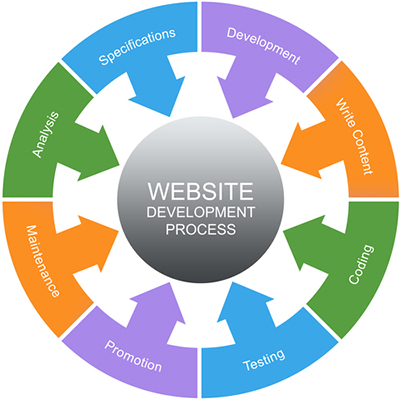 These are just a few examples. As you can see, web design for small business owners can be complicated. Every step on the path must be taken in the right order, using the right information or your outcome will be sorely lacking.
A quality website is more than just great design and layout. We focus on creating great looking websites that actually get results for our clients in the form of more traffic and sales!

Website Development for Small Business Success
This is precisely why InterDream Designs takes time to create a customized plan of action before ever starting the website design. For small business owners, the expense of doing things over again simply isn't acceptable. For women, time is a precious resource that can't be wasted. We take the concerns of women business owners very seriously. That's why the initial planning phase is vital.
During this phase, we'll work together to outline your goals for:
With a detailed roadmap in hand, we can then move forward to create a site that does what you want it to do, says what you need it to say and works to bring in more customers. You can see some past successes in our online portfolio.
Ready In 3 Weeks or It's FREE!
Don't forget, all small business website design projects are ready in 3 weeks or they are absolutely free!
Contact us today and let's discuss the many ways your site can work to make your business life easier. With professional web page design created for women by women, you can trust that your vision will quickly become a reality.