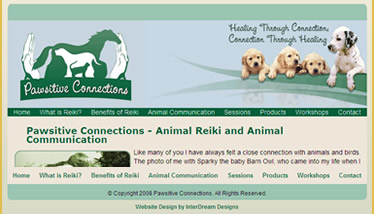 Pawsitive Connections
The focus of Elaine Turner's practice is to help deepen the relationship people have with the animals in their lives through a greater understanding and overall wellbeing. This is done through individual sessions, either in person or distance, and by teaching Animal Communication and Reiki to others.
Web design, Joomla Content Management System, Paypal payment integration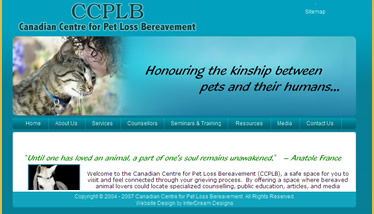 Canadian Centre for Pet Loss Bereavement
Shiri Joshua provides resources for pet loss support for those who have lost their pets. CCPLB offers resources where bereaved animal lovers and animal care professionals can locate specialized services such as counselling, public education, helpful articles, and media initiatives.
Web Design & Custom Content Management System