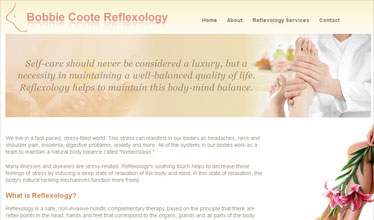 Bobbie Coote Reflexology
Bobbie Coote provides reflexology services. Refloxogy promotes body balance, sense of well-being and helps to cleanse the body of toxins and impurities.


Web Design.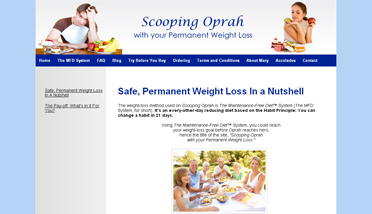 Scooping Oprah
The weight-loss method used on Scooping Oprah is The Maintenance-Free Diet™ System (The MFD System, for short). It's an every-other-day reducing diet based on the Habit Principle: You can change a habit in 21 days.  
Web design and Blog.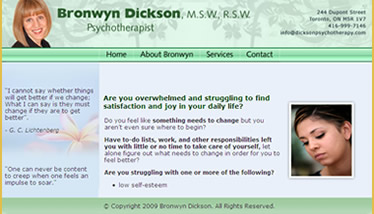 Dickson Psychotherapy
Bronwyn Dickson, Psychotherapist, specializes in therapy for women.
Web design & Content Management System.