Custom Facebook Business Page Design
More businesses are turning to social networking websites like Facebook to locate businesses in their own backyard, or to ask their "Facebook Friends" for product and service recommendations. When it comes to marketing and communicating with your customers, the worldwide popularity of Facebook has had a direct impact on how you should market your business.  The benefits of reaching people all over the world to share your business with has caused many businesses to ride the social networking wave and get their business on the hottest social networking site in the world, Facebook. 
The opportunity for your business to take advantage of the low cost to build a Facebook 'Like' or Business page to promote your brand or product is one of the many advantages of using a Facebook Business page. The ability to get really creative with your 'Like' page by using a variety of applications is a very popular trend.  A great way to do this is by adding coupons, sweepstakes, interactive videos, polls, etc. 

Consider this:
- Facebook has more than 900 million active users
- 50% of active users log on to Facebook in any given day
- The average user has 130 friends
- People spend over 700 billion minutes per month on Facebook
With statistics like this, you should now understand why "Facebook is a BIG Deal"

Facebook Business Pages are one of the best ways to market your business online. We build custom Facebook Business Pages with features that leverages the power of Social Media for you. Our package includes:
- Custom design for your Facebook page based
- Facebook Timeline cover image
- Custom profile picture for your Facebook business page
- Opt-in form integration
- Videos integrated into your fan page
- Link to any of your web pages
- Unique look, completely personalized according to your wish
- Attractive images and pleasing color schemes and themes
Find out more about how easy it is to create a good looking, custom Facebook Like Page, and start exposing your business to the millions of users who are there now, and who will be signing up in the future. Call us at 416-250-1380 or contact us today!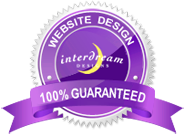 What Clients Say
"Nina's stellar creativity as a web designer was nothing short of phenomenal as evident in the ingenious design concepts presented throughout the term of the project. We were simply amazed with the special touches she added within our own website's revision, as if it were simply a "work of art"."
- Brenda Lopez, Affluent Bride
"Nina is divinely talented with exquisite style and flair, following her deepest intuition and connection. She has blessed me with a great design. She delivers what she promises with tier one results!"
Elizabeth Lengyel
People Coach
Guelph, Ontario, Canada
"Nina, thank you for making such a daunting task into such a wonderful experience.  Your step-by-step guidance along with your patience and creativity have resulted in a website that captures the essence of who I am and the message I want to convey to the world;  all without me ever actually having the pleasure of meeting you in person. "
With gratitude,
Elaine Turner
Pawsitive Connections
Newmarket, Ontario, Canada
"Nina's skill and creativity in web design is only surpassed by her patience and mentoring. As "Social Media Newbies," we had no idea how or where to begin in launching our Gem Health Care Halton website. Nina took us by the hand and guided us through the process with dignity intact! Our new website is clean, easy to manoeuvre, and showcases what we do and who were are. We will work with her again!"
Ginger Quinn
Gem Health Care Halton
Oakville, Canada