Mobile Marketing Services
"Mobile marketing is the most powerful advertising medium ever invented." - The New York Times
Do your sales need a boost? Whatever You're Selling, Mobile Marketing Can Help!
Did you know that there are MORE people connecting to the Internet using their mobile devices than there are people connecting to the Internet from personal computers? By 2014, the number of mobile users will overtake desktop users. The Mobile phone is becoming your customer's computer!
People are spending more time on their mobile phones than ever before. This new marketing 'world' consists of terms like smartphones, SEO, mobile websites, geolocation and social marketing. Women aged 35-54 are the most active group in the mobile sphere. As women business owners, we have to understand these new types of consumers and how best to reach them.
Mobile Marketing involves communicating with the consumer via mobile, either to send a simple text marketing message, to introduce them to a new audience participation-based campaign or to allow them to visit a mobile website.

The Mobile Marketing Association (MMA) defines mobile marketing as "a set of practices that enables organizations to communicate and engage with their audience in an interactive and relevant manner through any mobile device or network."

What makes mobile marketing unique is the engagement factor. MMA identifies mobile engagement as a way "to start relationships, acquire, generate activity, stimulate social interaction with organization and community members, and be present at time of consumers' expressed need."This engagement is what makes mobile marketing attractive.
Consumers can:
pt into text messaging on their smart phone
View a mobile website on their smart phone
access an application on their smart phone
As Mobile website designers who build business mobile websites, create SMS campaigns and develop mobile apps, we can help you with the following, all of which will bring you a return on your investmet.
Create a mobile-friendly website that can be found and viewed online by mobile phone searchers
Mobile coupons that will get your extra clients
Develop SMS, or text message marketing, based loyalty campaigns.
Build your reputation online – specifically in review and restaurant sites where real customers actually look!
You don't need to hear from us how big mobile is – just look around.  Many people will stay on a phone call during their entire stay at your restaurant.  Others will use their phone to do email and play games while they wait.
All of these people rely on their mobile phones to help them make decisions about where to spend money on dining out.  

We can help you stay in front of this trend and add both customers and sales to your bottom line.
If you are ready to take the next step, like what you see and hear in the video, please send me an email or call direct at (416) 250-1380.
When you need more customers, look to mobile services to reach them and produce results FAST.
Target your 'local' market with messaging and promotional campaigns that drive awareness, traffic and business with mobile marketing…nothing is more effective!
Mobile and text promotions let you speak to your potential customers in a one –on-one manner that's unmatched by other advertising. Implement our cost-effective mobile solutions to drive your business expansion and grow your business TODAY! Contact me at [email protected].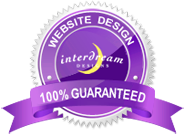 What Clients Say
"Nina's stellar creativity as a web designer was nothing short of phenomenal as evident in the ingenious design concepts presented throughout the term of the project. We were simply amazed with the special touches she added within our own website's revision, as if it were simply a "work of art"."
- Brenda Lopez, Affluent Bride
"Nina is divinely talented with exquisite style and flair, following her deepest intuition and connection. She has blessed me with a great design. She delivers what she promises with tier one results!"
Elizabeth Lengyel
People Coach
Guelph, Ontario, Canada
"Nina, thank you for making such a daunting task into such a wonderful experience.  Your step-by-step guidance along with your patience and creativity have resulted in a website that captures the essence of who I am and the message I want to convey to the world;  all without me ever actually having the pleasure of meeting you in person. "
With gratitude,
Elaine Turner
Pawsitive Connections
Newmarket, Ontario, Canada
"Nina's skill and creativity in web design is only surpassed by her patience and mentoring. As "Social Media Newbies," we had no idea how or where to begin in launching our Gem Health Care Halton website. Nina took us by the hand and guided us through the process with dignity intact! Our new website is clean, easy to manoeuvre, and showcases what we do and who were are. We will work with her again!"
Ginger Quinn
Gem Health Care Halton
Oakville, Canada